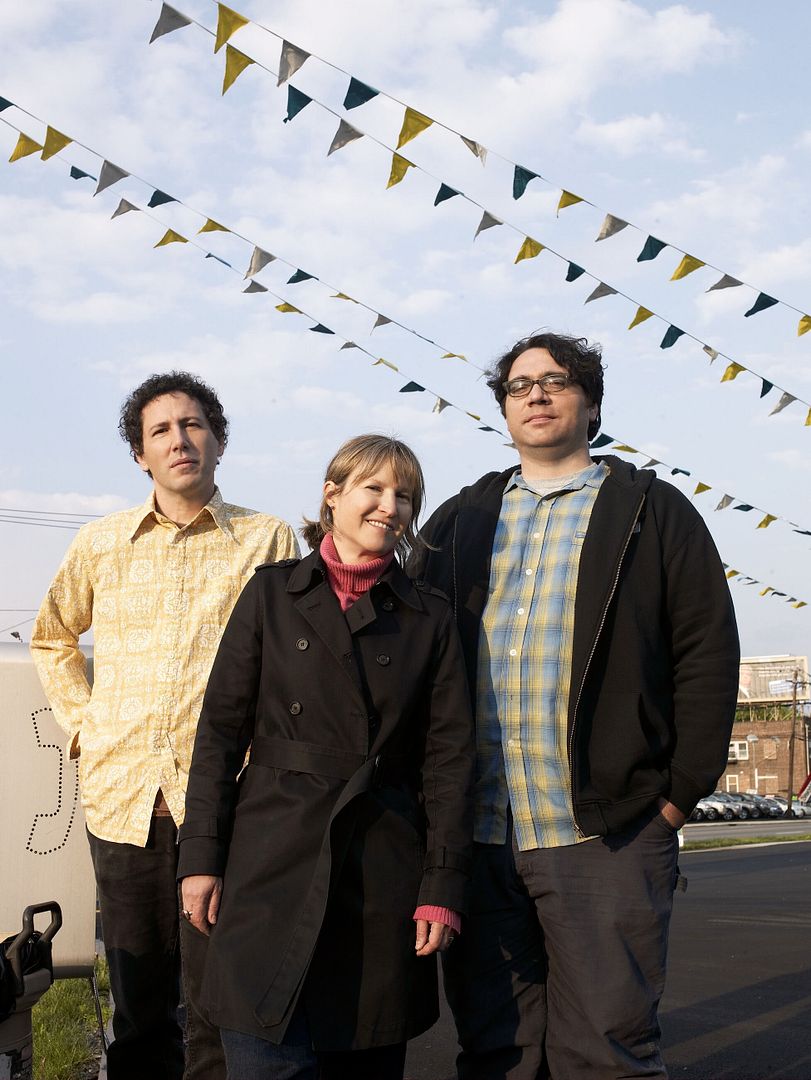 Pour moi, Hanoukkah, la Fête des Lumières juive, rime (de travers) avec Yo La Tengo. Depuis 2001 (sauf en 2003 et 2006), le trio du New Jersey donne chaque soir que dure cette célébration un concert dans son fief, le club Maxwell's à Hoboken (juste en face de la Grosse Pomme), en compagnie d'invités surprise, allant de Jon Spencer au Sun Ra Arkestra – ce qui reflète parfaitement l'éclectisme inspiré et quasi encyclopédique de ces cousins banlieusards (et pas branchouilles pour deux cents) de Sonic Youth. Facétieux, ils indiquent aux spectateurs que quelque soit le soir qu'ils choisiront, ils regretteront de ne pas être venus un autre.
Evidemment, ces concerts débridés et truffés de covers (une des marques de fabrique d'Ira, Georgia et James), sont convoités sur le Net. Celui du 6 devrait se retrouver dès le lendemain sur l'excellent
nyctaper
, où l'on peut déjà dénicher la dernière étape (jusqu'en janvier), le 15 novembre dernier au
Music Hall of Williamsburg
, de leur "Freewheeling Tour" où, en toute décontraction et en formule semi-acoustique, ils répondent aux questions du public, dialoguent avec celui-ci, et jouent des chansons à la demande. Et si vous n'en avez pas assez, le concert de la veille, à Boston, peut se télécharger sur
Bradley's Almanac – A Boston-Based Music Blog
. Anecdotes et répertoire varient largement, les fans savent donc ce qui leur reste à faire.
A noter également qu'on peut faire l'emplette, sur leur
site
, du bien-nommé album
Yo La Tengo Is Murdering The Classics
, anthologie de reprises exécutées (parfois au sens propre du terme) au débotté à la demande des auditeurs de la radio WFMU, allant des Stooges à Eurythmics en passant par Bachman-Turner Overdrive, Petula Clark ou la chanson-thème des Mets, leur équipe de base-ball fétiche.
Pas sérieux, alors, les Yo La Tengo ? Ça se discute. Mine de rien, je vois peu d'autres groupes à avoir une discographie d'un tel niveau et aussi riche – des purs déchaînements soniques et recherches de textures à de sublimes ballades folk – ces 25 dernières années. Non, simplement, ils ne se prennent pas au sérieux. Sont modestes, réservant l'ambition leur musique. Et se fichent de leur image comme de leur première chemise à carreaux. N'empêche que si un jour, j'ai l'occasion de faire un tour à Hoboken, début décembre…